As some of you know, I suffer from Multiple Chemical Sensitivity (MCS).  A lot of people have asked about which respirator I use to protect myself from things like exhaust fumes, perfumes, cigarette and campfire smoke and any other variety of unknown chemicals.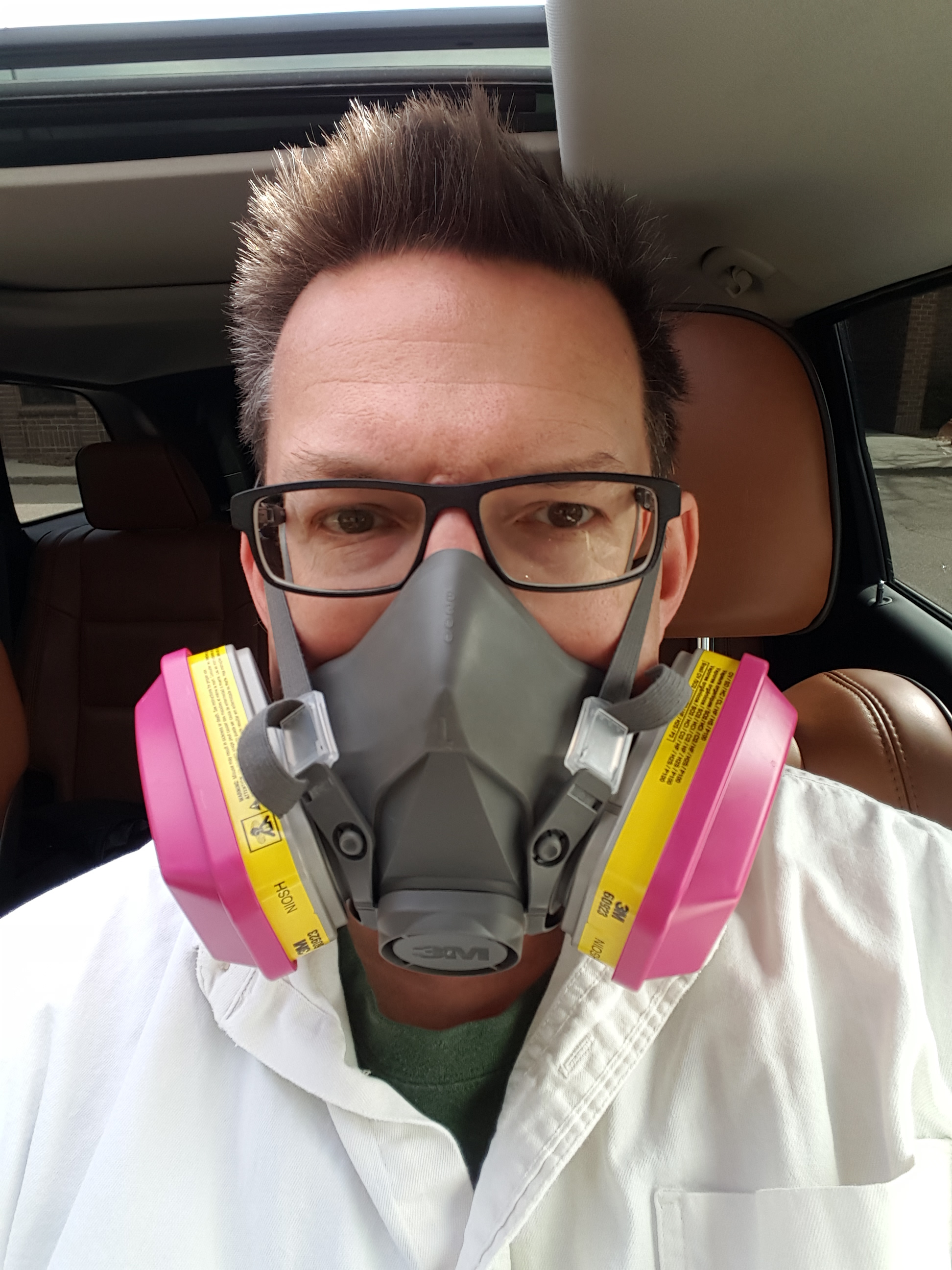 I know some people have been using Vogmasks, which are very stylish.  However, the combination of a HEPA filter and an activated charcoal cartridge has been quite successful for me.
The combination I am currently using are both made by 3M.  First, the mask is a 3M Medium Half Facepiece Reusable Respirator. (The one in the picture of me above is a different 3M mask)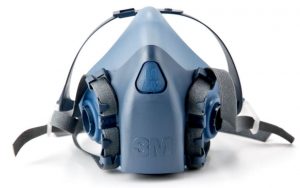 To this I added the 3M Organic Vapor/Acid Gas Cartridge/Filter.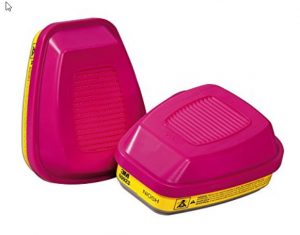 The combination does a really good job of keeping me from inhaling odors, VOCs and particles.  Whenever I am out of the house I have it draped around my neck.  This makes it easy to quickly pull the head strap up and over my head to place the mask over my nose.
The original mask (as shown in the picture) was a 3M mask found at Home Depot.  It appears that 3M has a number of similar masks made out of a variety of materials.  For instance, this combo can be found in stock at some Home Depot stores.  The important part is the cartridge and whichever mask fits you best.
This is how it looks when getting ready for a bicycle ride.  Not really that comfortable, but it beats passing out.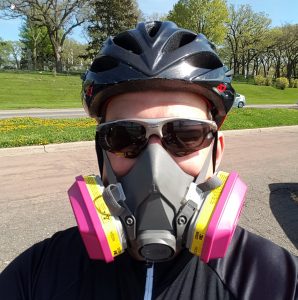 There were better days once upon a time.  Hopefully with plenty of fresh air I can get back to that point.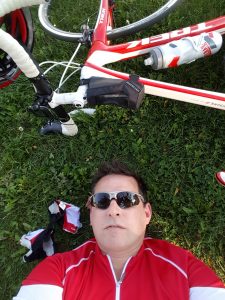 BTW, my daughters think that I should just add some bling and go to a rave!