Swedish meatballs is a Christmas tradition within our extended family. This year, my wife and I were alone for Christmas and decided to make it ourselves. We chose a version with a rich, creamy roux-based gravy, served over homemade linguini with a side of steamed broccoli.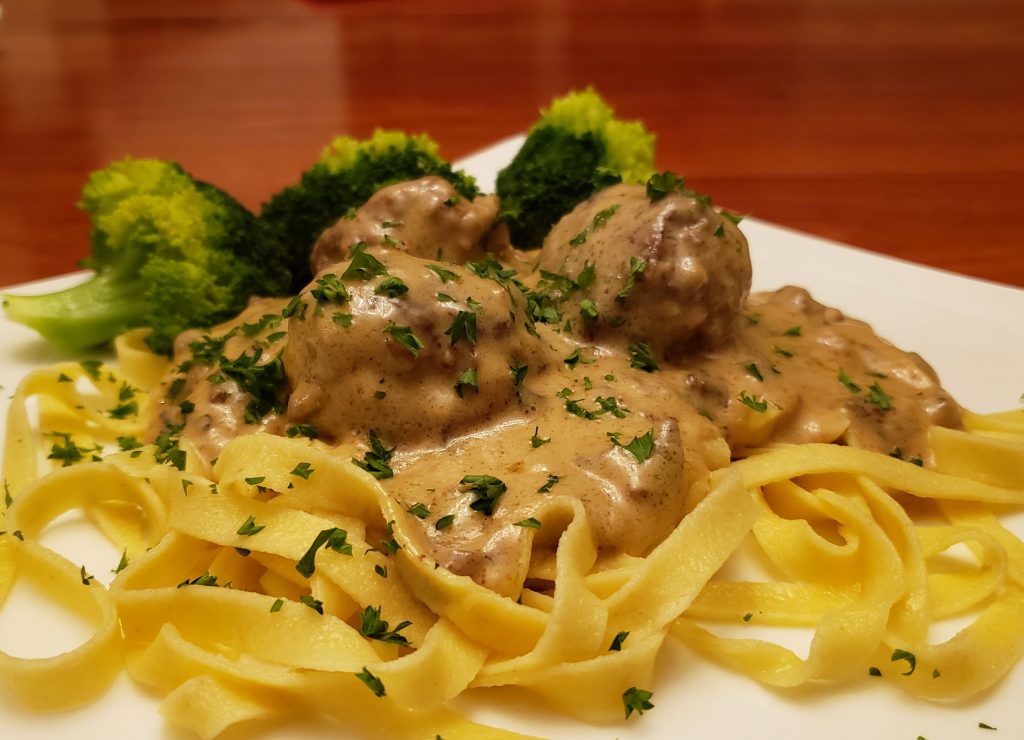 As a funny aside, my wife gave me a beautiful carving set as a Christmas gift. Very sharp indeed. I ended up cutting my finger. Not with the knife, but with the wrapping paper. Good grief!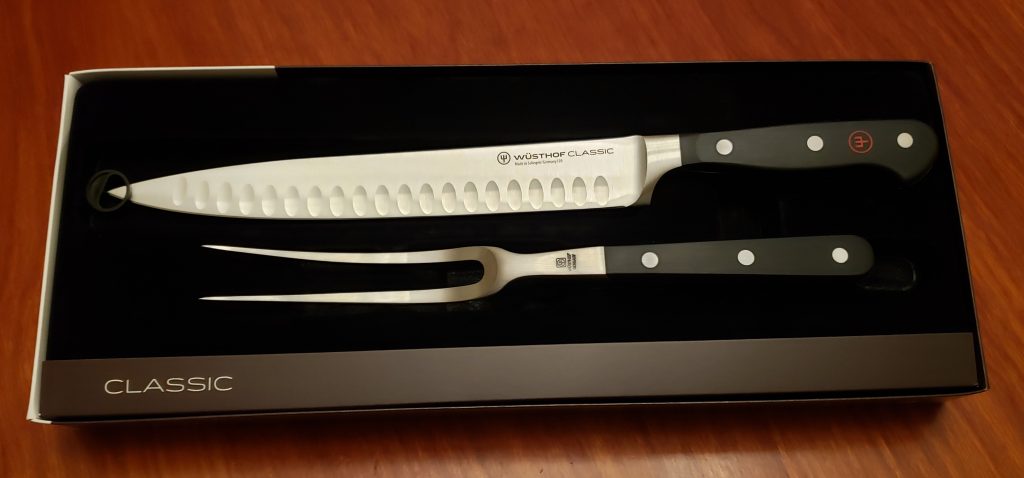 If you choose to finish the meatballs in the oven, preheat to 350 degrees.
In a medium mixing bowl, combine the panko crumbs, parsley, allspice, nutmeg, garlic powder, pepper, salt, onion and egg. Mix thoroughly with a spoon.

Add the ground beef and pork and combine. I like using my hands and working the mixture into the meat.

Form the meat mixture into about 1 inch balls.

Heat the butter and olive oil in a large sauté pan over medium high heat. Place the meatballs in the pan evenly spaced. This will give them space to brown instead of steaming.

Brown them on several sides. I like to create a bit of a crust on them for flavor.

Once browned, remove them from the pan and place them in a bowl for later
In the remaining oil, sauté the mushrooms until golden brown.

Deglaze the pan with white wine and reduce.

Remove the mushroom mixture to the bowl of meatballs.
Melt 4 tablespoons of butter in the sauté pan. Reduce heat to medium low.

Slowly add the flour, stirring constantly until a paste has formed. (This is a roux.)

Immediately start to slowly pour in the cream, stirring constantly to create a smooth mixture. (You have now created a béchamel sauce.)

Add the beef broth, Worcestershire sauce, Dijon mustard and yogurt. Stir to combine.

Return the meatballs and mushroom mixture to the pan. Stir to coat the meatballs.

Cover the saucepan and and simmer gently to finish cooking the meatballs. This will take 15-20 minutes. You could also place the covered saucepan in 350 degree oven to complete the cooking.
We served the meatballs and sauce over freshly made linguini. It could also be served over mashed potatoes or even broccoli.