Swedish meatballs are a Christmas tradition within myextended family. This year, I was alone for Christmas and decided to make it myself. I chose a version with a rich, creamy roux-based gravy, served over homemade linguini with a side of steamed broccoli.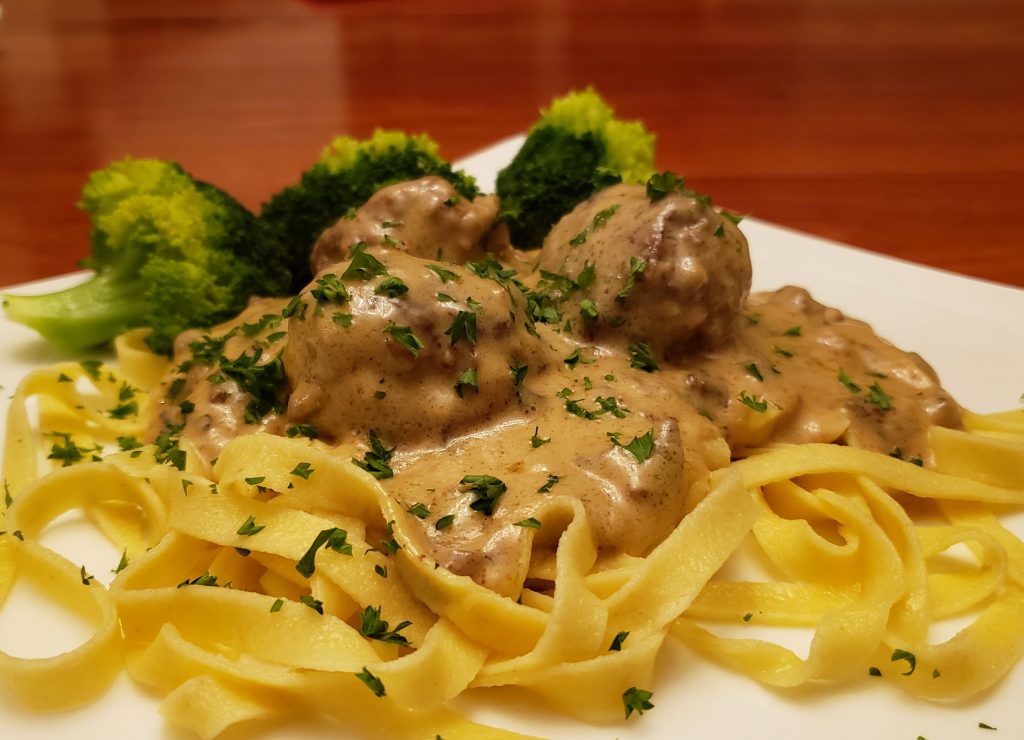 As a funny aside, I received a beautiful carving set as a Christmas gift. Very sharp indeed. I ended up cutting my finger. Not with the knife, but with the wrapping paper. Good grief!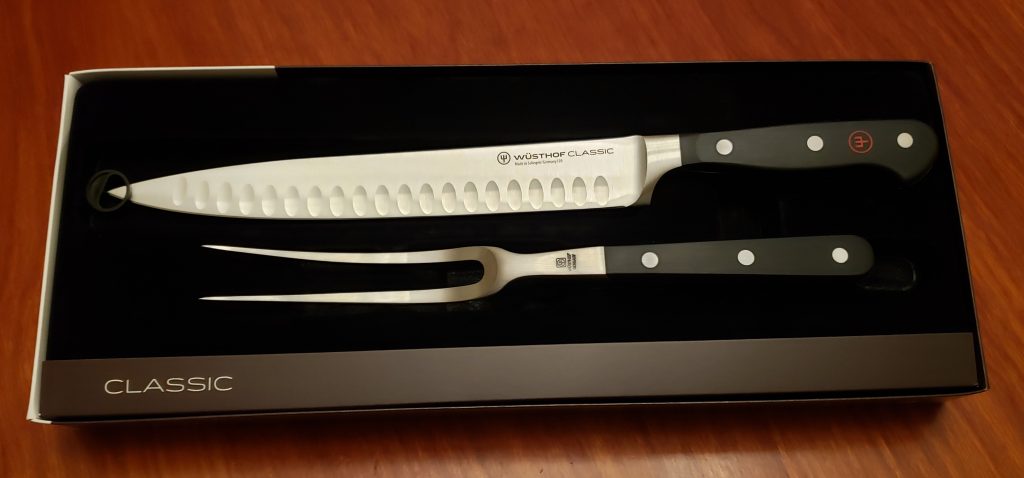 Origin
The origin of Swedish meatballs is a subject of some debate and historical ambiguity. While meatballs have been a part of various culinary traditions throughout history, the specific term "Swedish meatballs" became widely recognized as a distinct dish in the 20th century.
One prevailing theory suggests that Swedish meatballs have their roots in the Ottoman Empire, which included parts of modern-day Turkey, Greece, and the Balkans. During the 18th century, King Charles XII of Sweden spent some time in the Ottoman Empire and might have been introduced to these meatballs during his travels. Upon returning to Sweden, the dish was adapted and integrated into Swedish cuisine.
Another theory suggests that meatballs were already a part of Scandinavian culinary traditions long before this time, and the term "Swedish meatballs" emerged in the United States when Swedish immigrants brought the dish with them during the late 19th and early 20th centuries. As these immigrants settled in the Midwest, particularly in places like Minnesota, they brought their culinary traditions with them, and Swedish meatballs gained popularity within Swedish-American communities.
Despite the uncertain origins, Swedish meatballs have become a beloved and iconic dish, both in Sweden and internationally. Today, they are enjoyed by people from various cultural backgrounds, making them a delicious and comforting part of the global culinary landscape.
Popularity
Swedish meatballs are a traditional dish from Sweden, and they have become popular worldwide for their delicious taste and unique flavors. These meatballs are typically made with a combination of ground meat (often a mixture of beef and pork) mixed with breadcrumbs, eggs, milk or cream, finely chopped onions, and various spices like allspice and nutmeg, which give them their distinctive Swedish flavor.
The meatball mixture is rolled into small, bite-sized balls and then either fried or baked until they are cooked through and have a golden-brown exterior. Swedish meatballs are often served with a rich and creamy gravy made from the pan drippings, beef or vegetable broth, and heavy cream. They are commonly accompanied by lingonberry jam, a sweet and tart condiment that complements the savory taste of the meatballs.
Swedish meatballs are commonly served with mashed potatoes or boiled potatoes, and may also be accompanied by pickled cucumbers or a side salad.
Delicious
Several factors contribute to what makes Swedish meatballs so delicious:
Rich and Savory Flavor: The combination of ground beef and pork in the meatball mixture creates a rich and savory taste. The use of aromatic spices like allspice and nutmeg adds depth to the flavor profile.
Moist and Tender Texture: The inclusion of breadcrumbs and milk or cream in the meatball mixture helps keep the meatballs moist and tender, resulting in a satisfying and enjoyable texture.
Creamy Gravy: The creamy gravy made from the pan drippings, broth, and heavy cream adds a luxurious and luscious element to the dish. It enhances the overall taste and provides a velvety coating for the meatballs.
Lingonberry Jam: The pairing of Swedish meatballs with lingonberry jam is a classic combination. The sweet and tart flavors of the jam complement the savory meatballs and add a refreshing contrast to the dish.
Nostalgic and Comforting: For many people, Swedish meatballs evoke feelings of nostalgia and comfort, as they are often associated with family gatherings and traditional holiday meals.
Versatility: Swedish meatballs are versatile and can be served as an appetizer, a main course, or even as part of a buffet or party spread.
Easy to Make: The recipe for Swedish meatballs is relatively straightforward, making them accessible to home cooks who want to try their hand at making a delicious and satisfying dish.
Perfect Side Dishes: Swedish meatballs pair well with various side dishes, such as mashed potatoes, boiled potatoes, or noodles, allowing you to customize the meal to your preferences.
Overall, the combination of flavors, textures, and the comforting nature of Swedish meatballs contributes to their universal appeal and makes them a beloved dish around the world.
If you choose to finish the meatballs in the oven, preheat to 350 degrees.
In a medium mixing bowl, combine the panko crumbs, parsley, allspice, nutmeg, garlic powder, pepper, salt, onion and egg. Mix thoroughly with a spoon.

Add the ground beef and pork and combine. I like using my hands and working the mixture into the meat.

Form the meat mixture into about 1 inch balls.

Heat the butter and olive oil in a large sauté pan over medium high heat. Place the meatballs in the pan evenly spaced. This will give them space to brown instead of steaming.

Brown them on several sides. I like to create a bit of a crust on them for flavor.

Once browned, remove them from the pan and place them in a bowl for later
In the remaining oil, sauté the mushrooms until golden brown.

Deglaze the pan with white wine and reduce.

Remove the mushroom mixture to the bowl of meatballs.
Melt 4 tablespoons of butter in the sauté pan. Reduce heat to medium low.

Slowly add the flour, stirring constantly until a paste has formed. (This is a roux.)

Immediately start to slowly pour in the cream, stirring constantly to create a smooth mixture. (You have now created a béchamel sauce.)

Add the beef broth, Worcestershire sauce, Dijon mustard and yogurt. Stir to combine.

Return the meatballs and mushroom mixture to the pan. Stir to coat the meatballs.

Cover the saucepan and and simmer gently to finish cooking the meatballs. This will take 15-20 minutes. You could also place the covered saucepan in 350 degree oven to complete the cooking.
We served the meatballs and sauce over freshly made linguini. It could also be served over mashed potatoes or even broccoli.