This recipe presents a skin-on boneless chicken breast where the skin actually has a crunch. Pair that crunch with a naturally sweet and sour pan sauce made with shallots, pickled cherry peppers and thyme.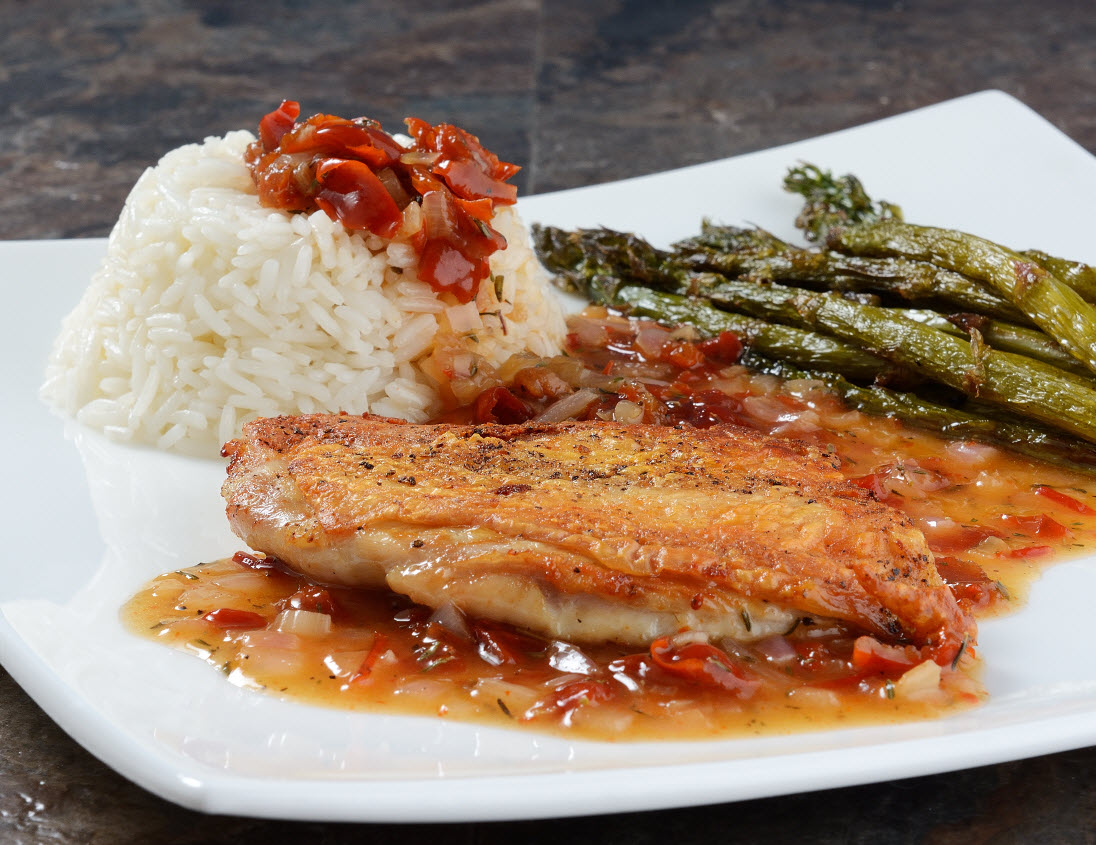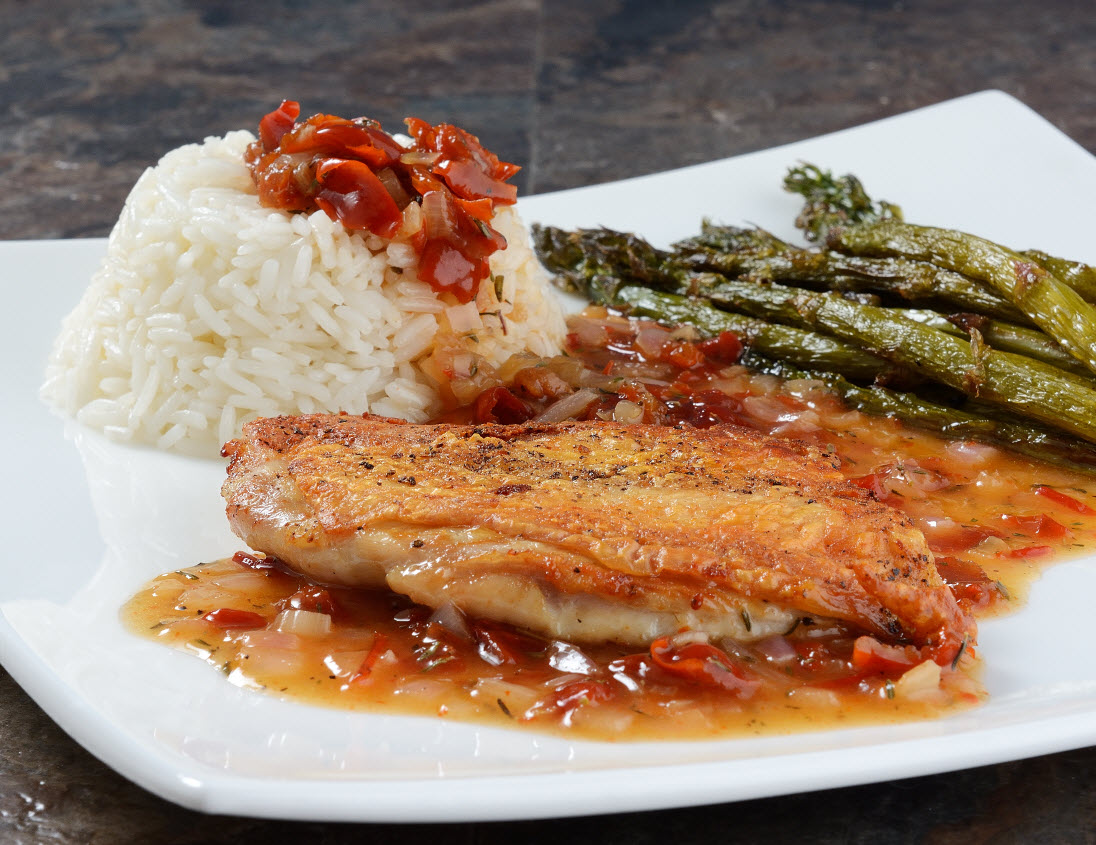 This recipe gets the skin extra crispy by salting, cooling and drying the breast ahead of time. Then by starting with a cold pan, bringing them to temperature relatively slowing allows the fat in the skin to render.
I served it with some jasmine rice to balance the pan sauce.

De-bone the chicken breasts leaving the skin attached. Remove the tenderloin and save for other purposes.

Flatten the breasts with a meat tenderizer to about 1/2" thick.

Making sure the skin is covering the breast, pierce the skin 30-40 times with the point of a knife. Pierce the non-skin side several times

Salt the breasts heavily.

Place the breasts on a cooling rack inside a baking tray, cover loosely with plastic and refrigerate for at least 1 hour, up to 8 hours. This is kind of like dry brining.

Put olive oil in a cold fry pan. Place the breasts skin side down in the pan. Place a heavy pan like a stainless steel dutch oven on the breasts to keep the skin pressed against the fry pan.

Put the cold pan on a cold burner and turn the burner to medium heat.

Cook for 8-10 minutes until the skin is starting to turn brown .

Remove the weight and continue cooking for 5-6 minutes until the skin is very brown and crispy

Turn the breast over and cook for another 4-5 minutes until light brown. The target temperature is about 165.

Set the breast aside uncovered. (Covering the chicken would make the skin soggy.)

Turn the burner down to medium low.

Pour off all but 2 tbsp of oil, add the diced shallots and cook, stirring occasionally, until lightly browned and softened.

Add the arrowroot stirring constantly for about 30 seconds

Add the chicken broth and juice from the pickled cherrys

Raise the temperature to medium high and simmer for a couple of minutes to achieve the desired sauce consistency, stirring occasionally to deglaze the pan.

Add butter and melt into sauce

Remove from heat, add peppers and thyme stirring to combine. Season with salt and pepper to taste. (Please don't forget the salt at this point, it really matters.)

Serve the pan sauce alongside the chicken, not on top. This will protect the crispy skin.