Since this started as a food blog, I guess I should talk about food.  Tonight I was tired so I made a really simple, yet delicious, chicken salad out of ready to find ingredients.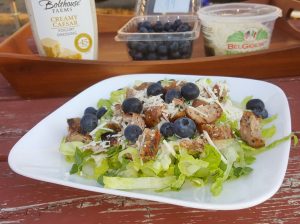 First, let me tell you about my day.  I went hiking at Half Moon Lake in Pinedale, WY.  Out and back was about 2.5 miles.  That doesn't seem like much.  However, a week ago when I was back home in Minnesota I had to have my wife's assistance to walk across a room.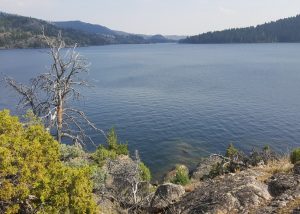 I really hadn't talked much about my health, but I am in Wyoming to escape the humidity of the Midwest (doctor's orders.)  More later in another post.
It was a beautiful day.  About 80 degrees with a bright sun and light breeze. I am working on my stamina because I would really like to tackle some of the amazing trails around here.  Many of the start at about 9,000 feet of altitude and go straight up.  I was only at 8,000 feet.
I was so happy with myself that I stopped for a treat.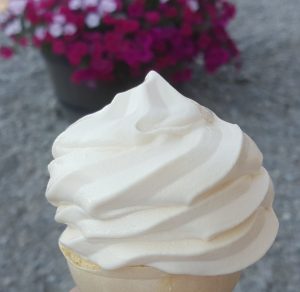 Having been on a quite strict ketogenic diet for the last nine months.  I think this is the first ice cream I have an in that time.  Needless to say the sugar rush didn't feel very good.  But sometimes we need to reinforce lessons.
Back to dinner.
I started with some Aidells chicken sausage with spinach and feta. They make really clean, healthy sausages.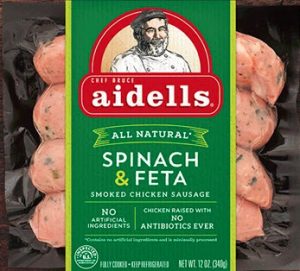 I grilled it on my Weber Q grill until it was nice and toasty.
It is hard to find good salad dressing that isn't full of garbage.  I found this Bolthouse Farms dressing in the refrigerator at the market and was very happy with the main ingredients.  It also tasted like real food!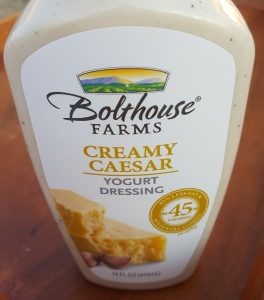 Making dinner was simply a matter of assembling all of the ingredients on a plate and serving it up on a picnic table under the cool Wyoming sky.
Aidells Spinach & Feta Chicken Sausage – slice on the bias
Chopped Romaine Hearts – 1/4″ slice
Chopped Scallions
Shredded Romano Cheese
Fresh Blueberries
Bolthouse Farms Creamy Caesar Dressing